2020 Announcement of International Conference on Pediatric Cardiology
Meghana Nannapaneni
Research Scholar, KIMS Institute of Medical Science and Research Centre, Hyderabad, India, E-mail: [email protected]
Pediatrics is the branch of medicine that involves the medical care of infants, children, and adolescents. The word pediatrics and its cognates mean "healer of children"; they derive from two Greek words. A medical doctor who specializes in this area is known as a pediatrician, or pediatrician. Pediatricians work both in hospitals, particularly those working in its subspecialties such as neonatology, and as outpatient primary care physicians.
Pediatric Cardiology 2020 is an event that aims to explore innovative approaches towards the research and development of pediatric cardiology. The conference will serve as a platform to bring together leading pediatricians, scientists, researcher, academician participated for sharing research advance, knowledge and expertise related to the pediatrics worldwide with different specialties such as Pediatric Cardiology, Heart Diseases, Pediatrics Neurology, Cardiac Nursing, Pediatrics Surgery, etc. Pediatric Cardiology Congress will discuss on the topics such as Pediatrics, Breast Feeding, Clinical Pediatrics, Neonatology, Heart Diseases, and Cardiovascular Surgery and so on. World Pediatrics 2019, Pediatrics Conferences, Barcelona Pediatrics Conferences and Barcelona Pediatrics Meetings.
Pediatric Cardiology 2020 supported by the organizing committee network of renowned scientific and professional expert. And, the conference starts with the keynote speech on "Novel strategies to encounter inflammation and ER stress in coronary artery disease" by Veena Dhawan, Postgraduate Institute of Medical Education and Research, India and "Clinical decisionmaking styles and critical thinking skills among general care nurses in Malaysia" Keynote speech by Khatijah Lim Abdullah, University of Malaya, Malaysia and another Keynote speech by Normunds Sikora, Children's University Hospital, Latvia on "The proper delivery pressure for cardioplegic solution in neonatal cardiac surgery-an investigation of biomechanical and structural properties in neonatal and adult coronary arteries." And another Keynote speech by Ledia Qatipi, ABC Health Center, Albania.
Global Pediatrics Market Value rise from 119.699 Billion (2018) to 128.79 (2019), 138.57 Billion in 2020 and 149.1 in 2021. Market value is increasing annually and in fact, this may reach to 160.43 billion in the year of 2022.
Global Pediatrics Conferences going to be held during January, 2020 to December, 2020 at various cities in Europe (London, Barcelona, Madrid, Rome, Osaka, Beijing, New Orleans, Cape Town, Paris, Berlin, Zurich, Dublin, Manila…. And Many More..!!!
Contact Person:
Rose Swain
Program Manager | Pediatric Cardiology 2020
Send a mail to [email protected]
Phone no: +1-702-508-5200
Whatsapp No: +447426048816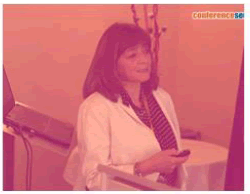 For past conference photos please visit:
https://www.conferenceseries.com/photo-gallery/